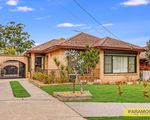 You Need To Read This Review If You Are Thinking Of Selling
When it came to selling a property recently we chose Paramount Real Estate for a few good reasons not least being we had worked with Paramount previously (both buying and selling a home). On every occasion we found their small, friendly and professional team a pleasure to deal with. Courteous, reliable and best of all no-nonsense where it matters most, when discussing the potential sale price our property might achieve.

Paramount's area knowledge and ability to attract numerous buyers through a cost effective marketing program meant our property sold well above our expectations – a top of the market price again, delivered by Rob and the Paramount team.

My previous and this recent experience selling our home makes it a pleasure recommending Rob, Manuel and the entire Paramount Real Estate office team to anyone considering buying or selling property in this area.
- Tom Di Terlizzi - Peakhurst