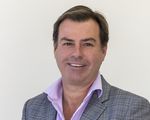 Genuine and Understanding Nature
I am writing to express my complete satisfaction with Paramount as Real Estate Agents, especially with Robert Seib and Manuel Trujillo. The outstanding service provided by Robert Seib in achieving the huge sales result on 15th June 19 at 45 Rosebery Street Penshurst. Robert direct approach and enthusiasm made the choice of Paramount Real Estate easy. His specialist role in the area, and promise to attend to every detail of the sale was also important. Robert worked extremely hard to get the maximum number of potential customers through the property. His strategy to obtain the best sale price was inspired, and attention to detail excellent. Robert contacted me almost daily and advised me of all interest in the property in detail. I was also impressed with Andrew Cooley who conducted the Auction. The final result was well above our reserve expectation. I could not have expected anymore from Robert or the team at Paramount Real Estate P/L.
Once again my congratulations to Paramount Real Estate for having agents like Robert and Manuel and the aura of personal customer service they bring to your profession. In a world becoming increasingly self-centred, it's a bright spot to find someone like them who takes so much pride in their work and manifests that pride in commitment and dedication to their customer's needs. We have benefited greatly from their efforts of true professionals.
I am happy to recommend Robert and his team to anyone considering selling their home.
- Michael Ianello - Penshurst