CHRISTMAS 2021 NEWS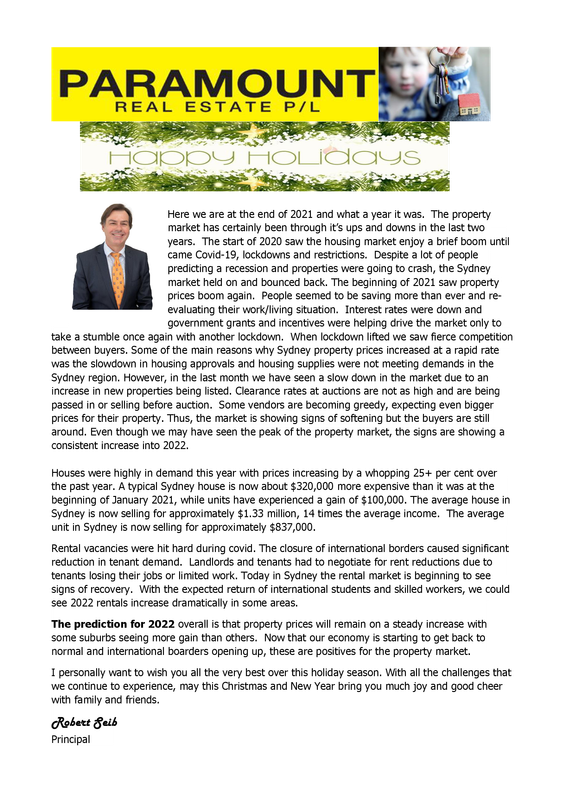 https://www.paramountrealestate.com.au/recently-sold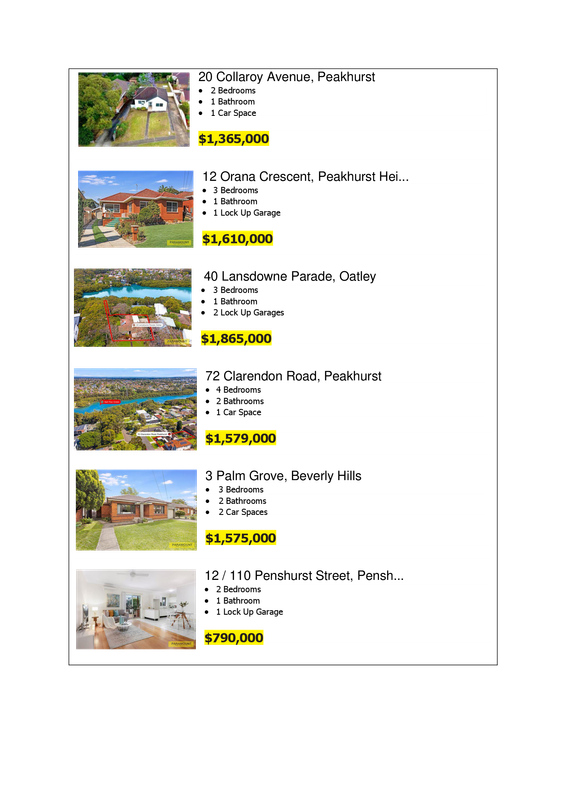 https://www.paramountrealestate.com.au/recently-leased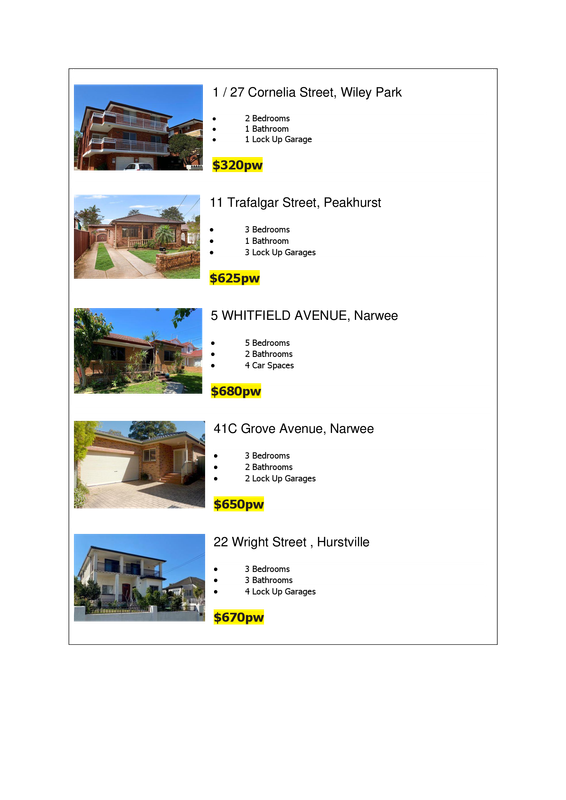 WHAT'S HAPPENING WITH INTEREST RATES?
With interest rates on hold for the 13th month running, the RBA is watching how the economy will hold up with the new Covid variant, Omicron. With the interest rate at a record low of 0.10 per cent, we may not see a rise from the Reserve Bank until 2023.
Visit https://www.domain.com.au/money-markets/december-interest-rate-announcement-rba-holds-rates-as-omicron-increases-uncertainty-1110505/ for more on this story.
TENANT ROUTINE INSPECTIONS
With so many changes to inspections with during covid, it has affected our ability to do regular routine inspections as access was not allowed for many months over the last two years. The current Public Health Orders allow routine inspections and we have employed a company to help us with these inspections. It is important that access is permitted as these inspections show that the property is at an acceptable standard and to identify any maintenance that may be required. A tenant can be present at the time of inspection or, with permission, the person conducting the inspection can go through on their own. At Paramount, we use a company called National Rental Inspections. They have been in business since 2010 and conduct inspections throughout NSW, Victoria and Queensland. Going forward, we will be using this company on a regular basis as the demands of property management is increasing every year. Feel free to call us if you have any concerns or would like more information.
I'M NOT LOVING WHERE I LIVE BUT I DON'T KNOW WHERE TO GO!
Have you been thinking about moving? Has the lockdowns and working from home due to covid made you re-assess what's important? There are so many reasons why people move. Usually you know where you would like to move to but for some of us we don't know where the next place to call home will be. It's a tough decision with so many layers to consider. Family, friends, lifestyle, work, staying in the Sydney market …. the list goes on.
Hearing from people that live in the neighbourhoods you may be thinking of moving to is a great advantage to help with such a big decision. If you click on https://www.homely.com.au/find-places you'll be able to search a suburb that will give you a google review from the people in that suburb about the area and also what's for sale and rent. You can even add your experience to help other.
DO YOU REALLY NEED A REAL ESTATE AGENT TO SELL YOUR HOME?
Would you trust a mechanic to fix your car? Would you take a doctor's advice for a medical condition? The same goes for selling your home. People think that selling real estate is easy but there are so many reasons why it's important to get it right. Here are just a few things you need to know about why an agent is 'Paramount' in selling what is probably your biggest asset:
· Selling is a full-time commitment from organising the sales strategy, styling, marketing, taking numerous enquiries, working through all the small details, inspections and the negotiating. That's just a brief outline!
· Having an experienced agent is crucial as they know how to navigate the market no matter how good or bad it may be.
· Real estate agents need to commit every year in education. They need to know laws, rules and all the regulations.
· They have a huge advantage with buyer contacts on databases and resources to attract new buyers every day.
· A great agent is one that can read people well and know how to talk to people in the right manner. An experienced agent has seen it all and heard it all.
· Negotiation skills are such an essential part of the selling process. Agents know the market the best and they see the condition of the market first hand. Selling your home can become very emotional and an agent can detach from that which enables them to make better decisions and deals. They are trained to get the vendor the best possible price. It is quite an art getting maximum price for your property. The reasons are too many to write down but your agent will be the best person to explain why negotiation skills are a huge asset when selling a property.
· Contracts can be tricky and there are always clauses being added and taken out. Yes you have a solicitor but solicitors aren't in the field seeing your home and talking to you every day. Changing a clause in a contract may need negotiation.
· Agents know the market. They know what buyers are looking for. Certain suburbs, types of housing and what street the property is in can attract few buyers or many. Getting the right people through the door is essential.
· Agents see thousands of houses throughout their time so they can assess and compare your property. Emotion can play a big part for the vendor. For example, the home you are selling could be a generational home with many fond attachments. Your value is probably not the same value to someone else and that's where an agent is vital to take the emotion out but understand your connection to the property. Buyers walk away when it's all too hard and look elsewhere.
There are many other reasons you need an agent to guide you in selling your home. We can talk about home styling to what buyers expect, getting the photos right for advertising, repairs before selling and whether auction or for sale is better depending on the condition of the market or the type of property, just to name a few more. The money you pay for an agent is worth thousands more in your pocket.
Paramount prides itself on being a boutique office, we don't need to prove ourselves by having a well known brand name or trying to achieve the most listings for an agency as we like to give personalised service. We involve our whole office to help sell your property, there are no multiple agents working for themselves competing within the office. We are one of the leading agencies that achieve record prices. We care about you and creating the best outcome for your property. If you are thinking of selling remember that your future is Paramount!