GENIUS HACK FOR REMOVING OIL STAIN FROM DRIVEWAYS
We had to share this part of an article from the tv show Flip or Flop. If you are looking at cleaning up the oil stains from your driveway then try this:
Fixing the house is something Tarek can pretty much do with his eyes closed. But one problem he wants to solve, without spending too much money, is the oil-stained driveway.
He turns to someone who knows all about stain removal: his mum, Dominique, who happens to live a few blocks away.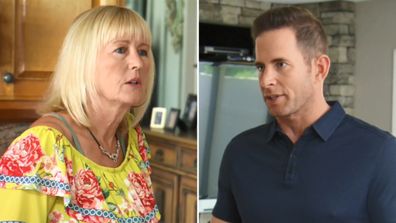 "So what you do is you put some water on the stain, then you sprinkle your baking soda, and then you get a can of soda pop and you put your soda pop on top of that, and then it's going to fizz up," she tells him.
"Then get a wire brush and use it on the stain. That should work. And if it doesn't work the first time, try it two or three times. Better to try that than having to redo the whole driveway."
This is exactly what Tarek and Izzy do. Following Dominique's instructions, they wet the stain, cover it with baking soda and add some soft drink.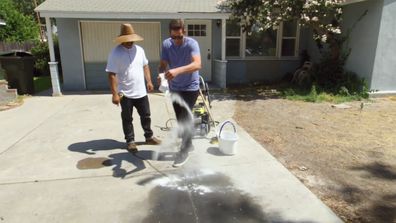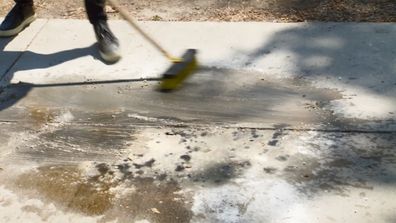 Tarek uses a broom to mix the formula together, saying, "This is not going to work, no way," as he scrubs away. The formula starts fizzing and eventually they realise the oil is starting to lift from the concrete.
They use the pressure washer to wash away the mix, and to their surprise it actually works!
"Your mum's a genius," Izzy says. Tarek says it's thanks to "grandma wisdom".
Before: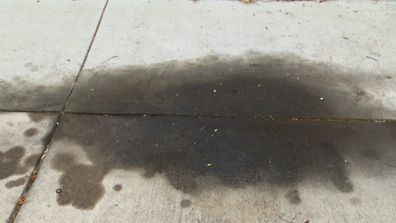 After: